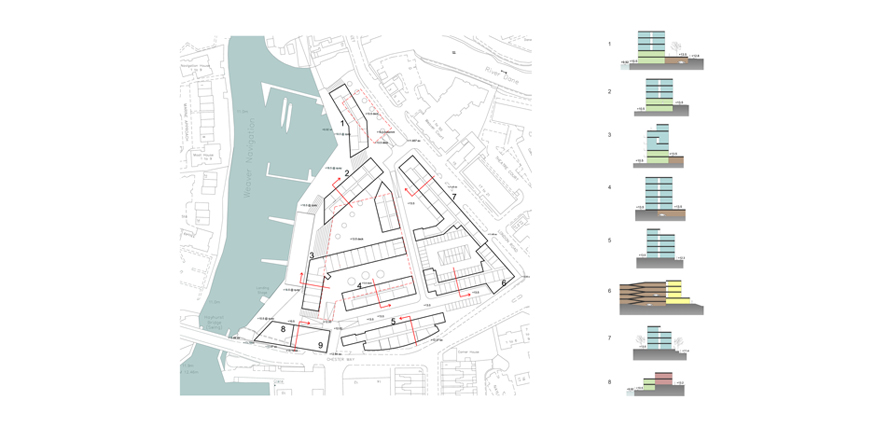 MBLA were appointed masterplanners for an invited developer competition on a site owned by British Waterways adjacent to Northwich town centre. Proposals saw the creation of a waterside destination for a mixed scheme of retail and leisure with apartments and hotel linked to the narrow boat marina.
Part of Northwich Vision, the site is key to a wider regeneration proposal for the county town, creating a major focus based around the leisure opportunity of the waterways and expanding the residential town centre living offer.
Set within a flood zone and over old salt workings, the physical and technical constraints of the site required a terraced solution to maintain a line of flood defenses carefully integrated into a marina side walk with higher level public squares surrounded by small scale retail, with bars and restaurants and residential over providing a traffic free walkable extension to the High Street.
Views to listed structures were framed by new development allowing the character of the town to influence the layout of the new development.