The Moss Side Millennium Powerhouse is a multi-functional centre meeting the needs of local young people. Located in the heart of Manchester's Moss Side, the Powerhouse forms a key part of one of the most comprehensive regeneration programmes in Europe and is pioneering a holistic model for youth work across the U.K., Europe and beyond.
Created to celebrate the diversity of Moss Side's youth,the building embraces their needs, interests and aspirations and is a model for youth centres in the new millennium, having established the validity and viability of partnerships for the benefit of the nation's youth.
The design was the result of extensive collaboration between the Design team , local young people , health, sports, crime prevention, education, training, careers and employment agencies.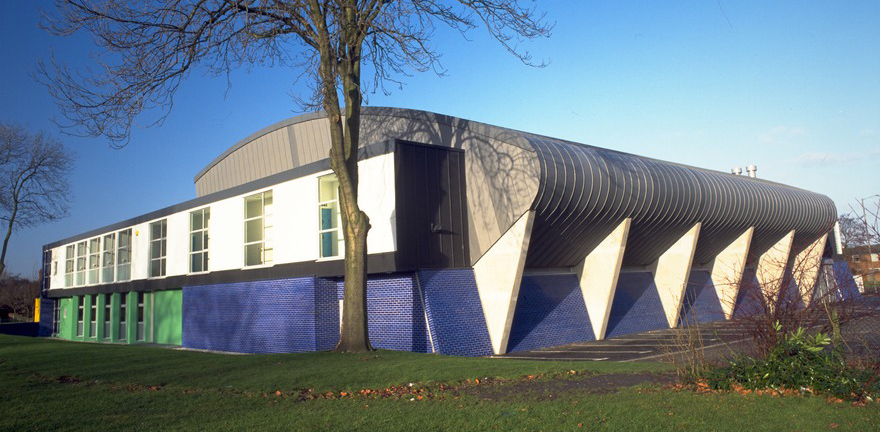 The realised scheme accommodates a diverse range of functions in a stimulating and flexible composition of spaces; providing a safe and vibrant meeting place for young people in which to socialise, learn, debate and develop the skills required to become active citizens. The Powerhouse is also a leisure facility providing opportunities for self-expression through sports, art, drama, music, and other cultural and recreational activities. Health and careers guidance with a variety of opportunities for study support, further education, training and youth enterprise are also provided within the centre.