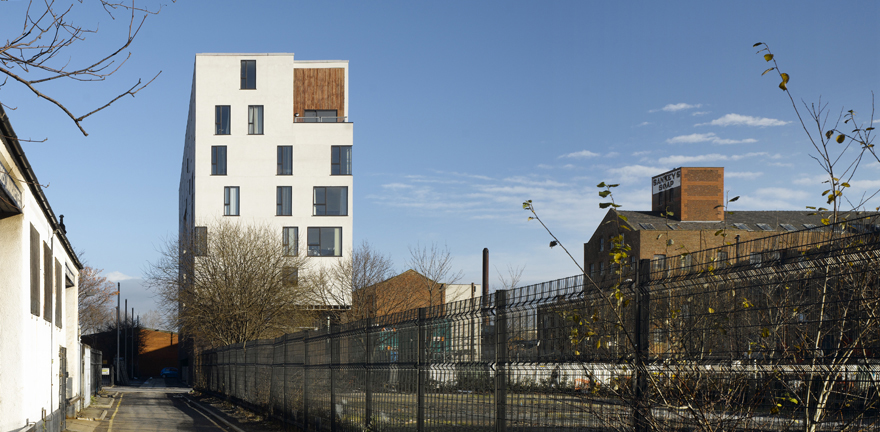 Set within the Ancoats Urban Village heritage site, the building activates a difficult and restricted site, 11m wide by 60m long.  MBLA's new offices and parking are within the base of the building at ground and first floor level.  Above the offices are a further six storeys of 1, 2 and 3 bedroom apartments.
The form of the building reworks in a contemporary manner the aesthetic of the early Victorian mills that give Ancoats its distinct character. A bold four-storey void cuts through the central portion of the building, permitting daylight to penetrate, providing views through the building and subverting it's otherwise solid mass. The development represents one of the first substantial new buildings in the Ancoats area for over one hundred years.
Already further developments are underway which will hasten the renaissance of this important district of the City.
TO SEE DETAILS OF MBLA'S OFFICE / STUDIO CLICK <HERE>